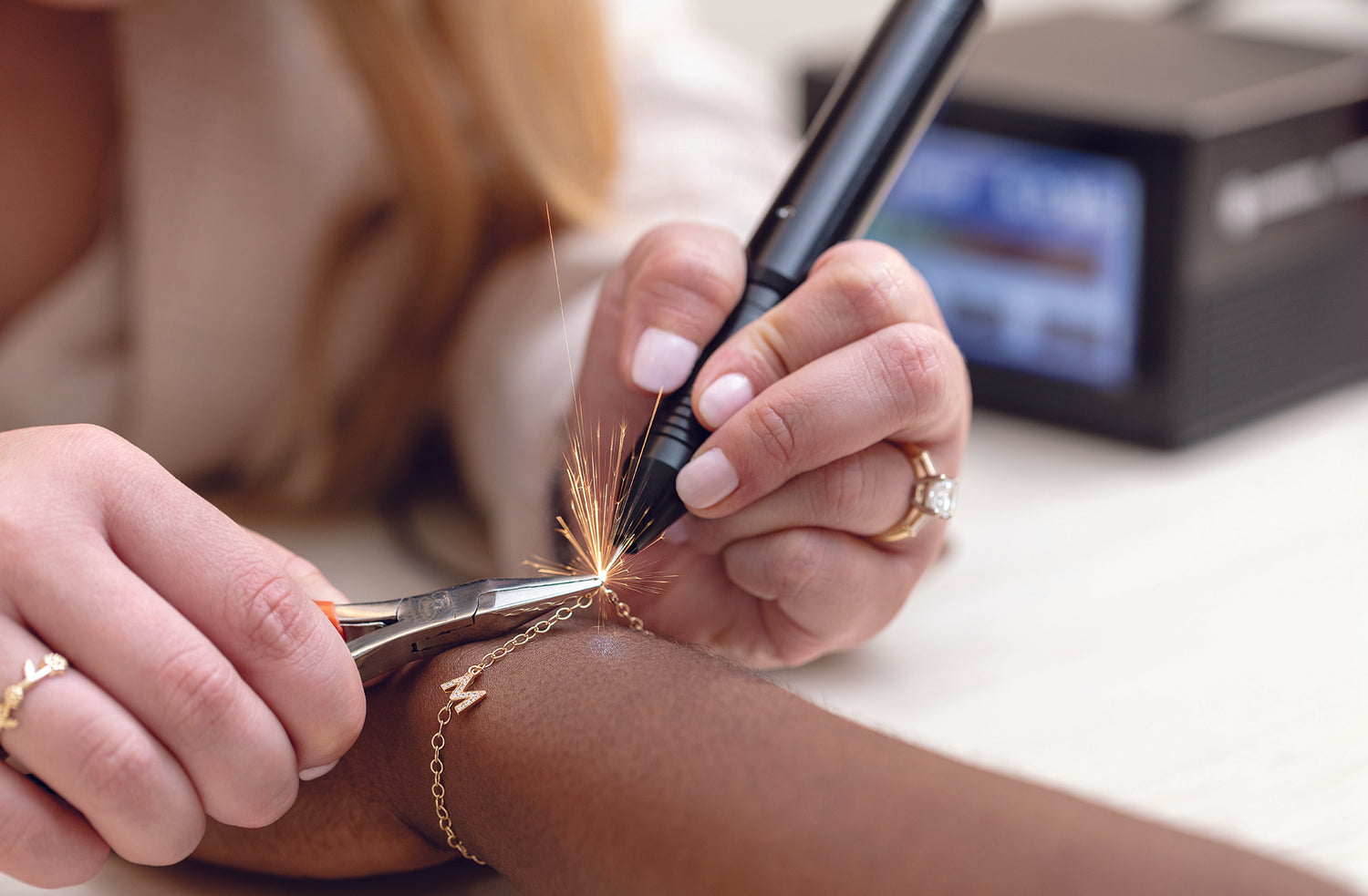 Permanent Jewelry
Permanent Jewelry is a gold or silver chain custom fit and welded closed with an arc welder. Because the bracelet is welded closed, it doesn't have a clasp, creating a seamless (infinite) permanent bracelet.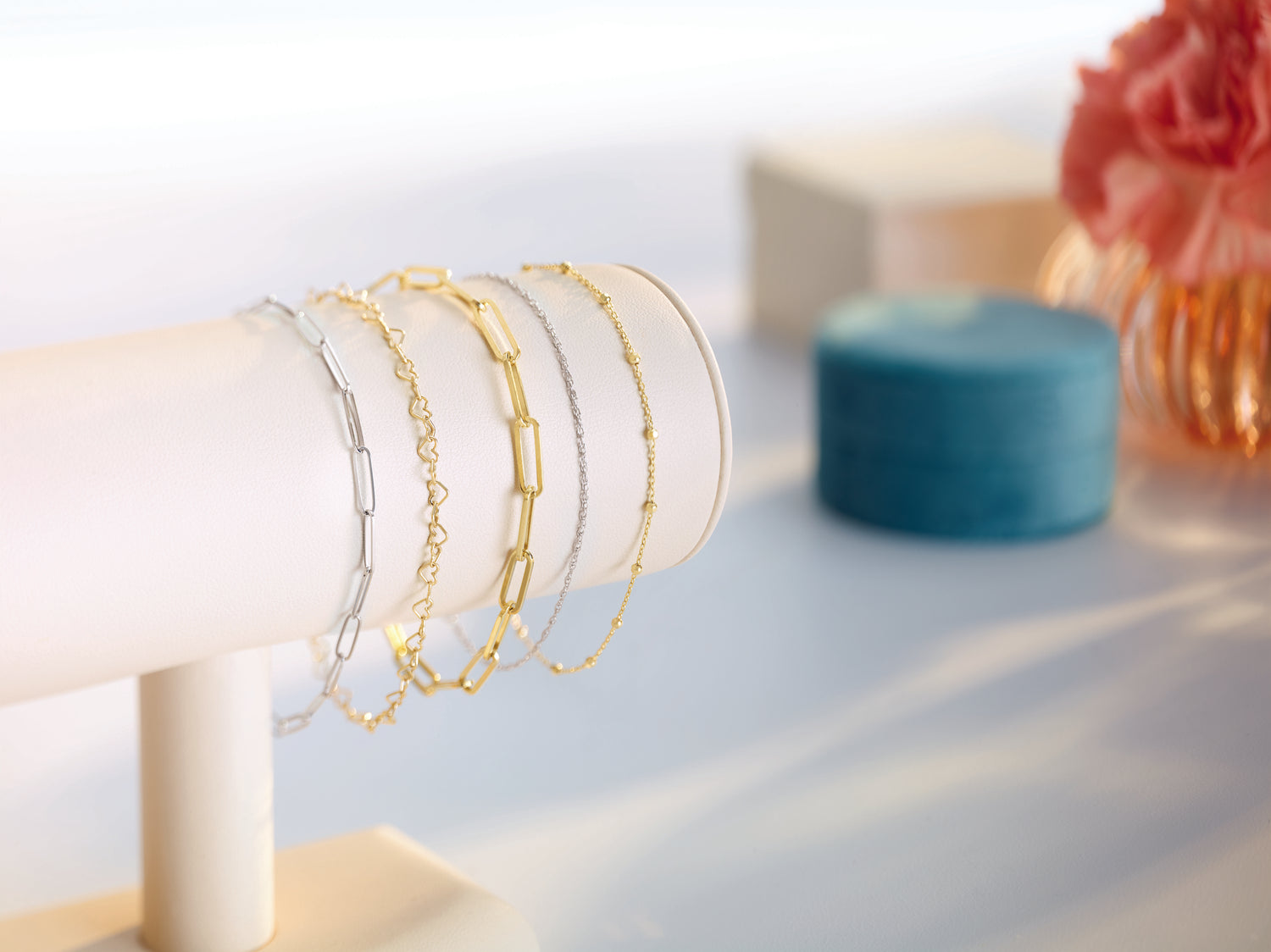 How does it work?
The process is quick and easy! This is fun for bestie bracelets, mother/daughter, bachelorette parties, or to treat yourself to the easiest accessory you will ever own. Both sterling silver, gold filled and 14K gold chains and charms are available. Simply pick your favorite chain, add an optional charm and schedule your welding appointment!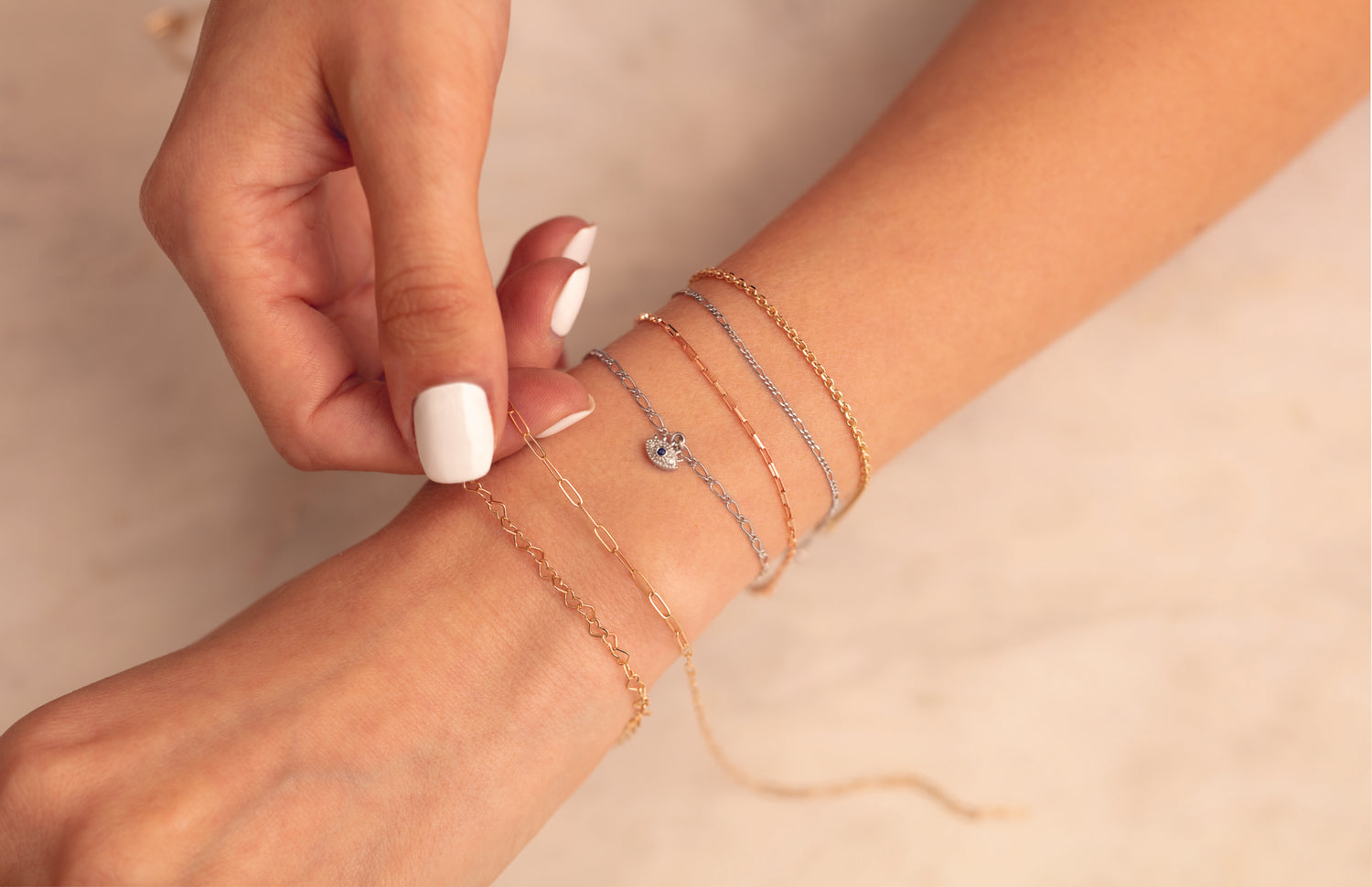 Book your appointment!
We are now booking permanent jewelry appointments. Contact us today to schedule an appointment for yourself or to book a permanent jewelry event for your group. Please note each appointment takes approximately 20 miniutes and includes welding services for one bracelet only. If you would like multiple bracelets please let us know and we can help schedule the appropriate amount of time for your appointment. Click the button below to contact us today, or call (303) 887-1904 to get started!
SCHEDULE AN APPOINTMENT