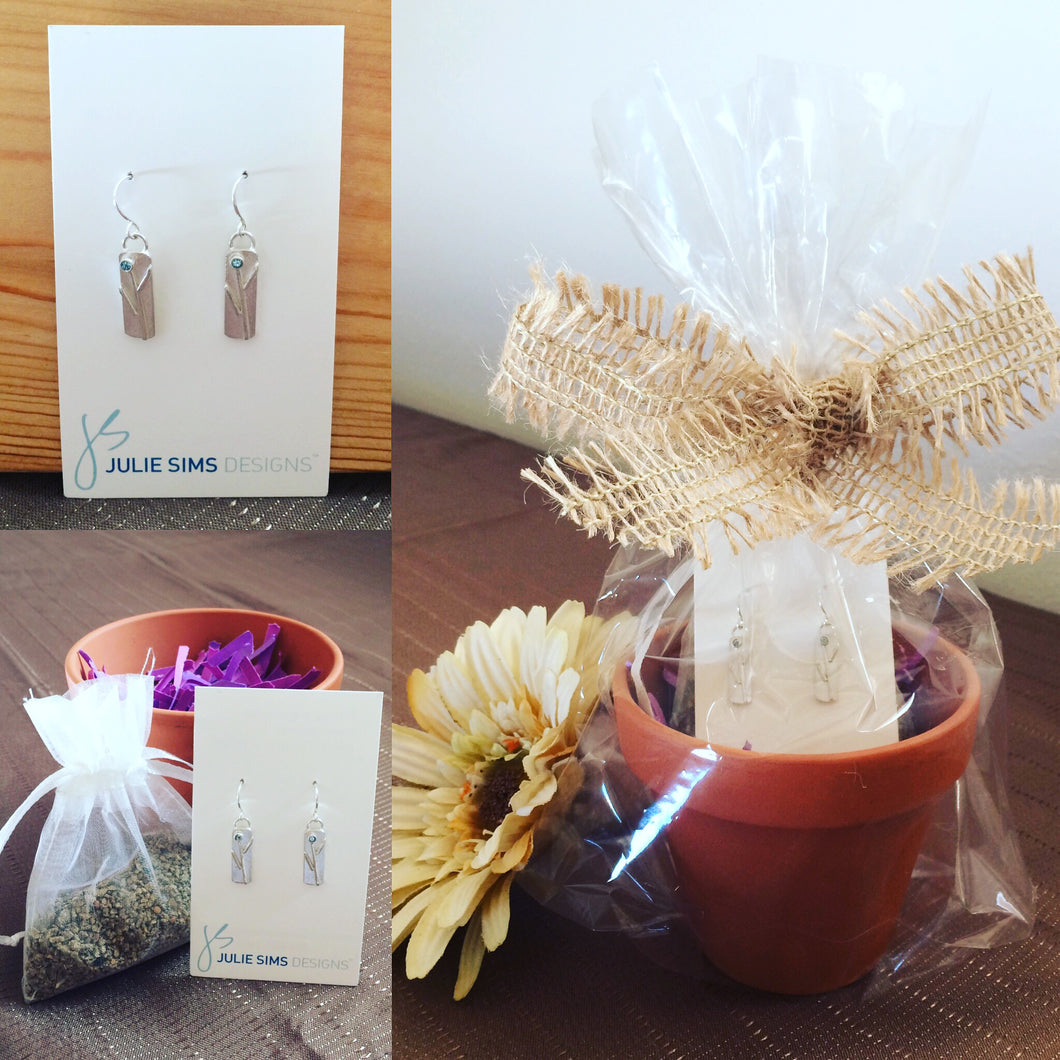 Flower Earring Gift Pack
Regular price $76.00 Sale
Love giving cheery gifts? Well this will put a smile on the receiver's face every time. 
This package includes a petite flower pot, wildflower seeds and sterling and gemstone earrings. Earrings are 1 inch long and include a 2.0mm gemstone of your choice.
Gemstone choices:
Aquamarine (blue), Amethyst (purple), Peridot (green), Garnet (red)
Due to the fragile nature of the package, shipping is only available in the US.