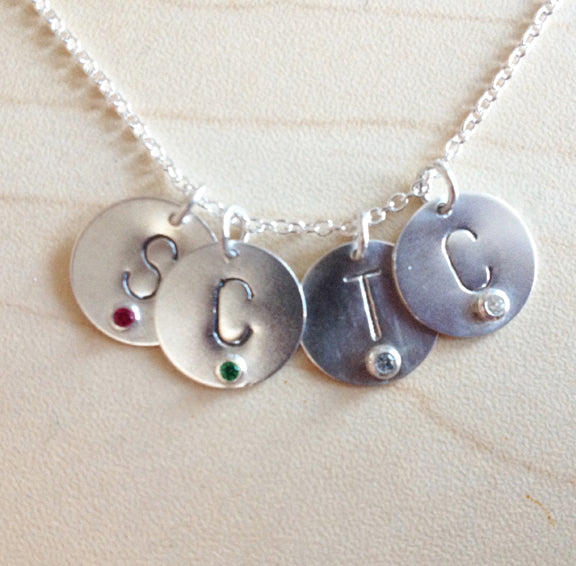 Capital Letter with Birthstone
Regular price $52.00 Sale
Yet another variation of the treasured personalized necklace. This charm comes with a capital letter and a round birthstone. 
Keep them close to your heart. Single letter initial charm with birthstone presented on an 18 inch sterling silver chain.
Each additional letter charm with gemstone is an added $18.00
Imitation birthstones are used.
Average size of charm is 5/8inch.
For genuine gemstones, email julie@juliesimsdesigns.com for pricing. 
To personalize this item, please leave the initial and birthstone or birth month information for each charm in the "notes" box on the checkout page.